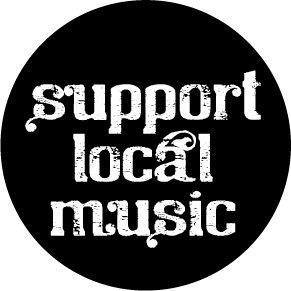 WELCOME TO LIL t's HOME PAGE


MUSICIANS HELPING THE NEEDY!!!!!!!!!!!
LIL t's PRODUCTION IS A MUSIC COMPANY DEDICATED TO BRIGHTEN YOUR EVERYDAY LIFE THROUGH
!!!!!MUSIC!!!!!
WE BELEAVE THAT MUSIC (AS LONG AS IT COMES FROM THE HEART) HELPS YOU THROUGH YOUR EVERYDAY LIFE!!
OUR MOTTO IS:
"REAL MUSIC IS HEART MUSIC"
WE ARE NOT A ONE STYLE ONLY MUSIC SITE!!!!
ALL SONGS THAT ARE DONE FROM THE HEART HAS A STORY AND MESSAGE THAT EVERYBODY CAN RELATE TO.
NO MATTER IF YOUR (5) OR (90) YEARS OLD THERE IS A SONG THAT TELLS ABOUT AN EXPERIENCE THAT YOU ARE GOING THROUGH OR HAVE BEEN THROUGH OR THAT HAS HELPED YOU GET THROUGH A SITUATION.
SO WHETHER YOU LIKE "GOSPEL", "CLASSIC COUNTRY", "NEW COUNTRY", "CLASSIC ROCK", "NEW ROCK", "POP", "R&B", "BLUES", "JAZZ", "CLASSICAL", HEAVY METAL", "RAP", YOU WILL FIND THIS SITE IS DEDICATED FOR YOU!
WE ARE MUSICIANS HELPING THE NEEDY.
THAT MEANS THAT FUNDS THAT COME THROUGH THIS SITE ARE PUT TOWARD HELPING PEOPLE THAT ARE IN NEED OF A HELPING HAND. SOME OF THE FUNDS ARE PUT TOWARD CHARITIES OF THE MUSICIANS CHOICE.
SO LOOK AROUND AND IF YOU HAVE ANY COMMENTS OR SUGGESTIONS PLEASE EMAIL US AT:
LILTSPRODUCTION@YAHOO.COM
WE ARE IN THE PROCESS OF BUILDING THIS WEBSITE AND WILL BE UPDATING WEEKLY
SO PLEASE CHECK BACK OFTEN.
WE INVITE ALL NEW AND UPCOMING LOCAL, REGIONAL, NATIONAL AND GLOBAL MUSICIANS.
WE ALSO INVITE ALL STYLES OF MUSIC INCLUDING:
GOSPEL, COUNTRY, ROCK, POP, BLUES, JAZZ, BLUEGRASS, & R&B
BUT ENOUGH TALK GO AHEAD AND BROWSE.